Kiwiberry
Kiwiberry is a kiwifruit related fruit that has huge potential and is packed with nutrition and flavour. Unlike its kiwifruit cousin, it is small and hairless and so is the ultimate ' no fuzz, no fuss Super Snack'.
Seeka grows and packs this exciting product. Seeka has an arrangement with Freshmax, the licence holder of the Hortgem series of varieties to share in the marketing of the Hortgem Tahi variety. Seeka does this through its marketing arm, Seekafresh.
WHY CHOOSE SEEKA?
Orchard service and technical advice.
Accurate and innovative harvest and post harvest services.
Ongoing research and development in conjunction with external agencies including Plant & Food Research.

Transparent, grower controlled pool fund management

.
"The complete grower solution"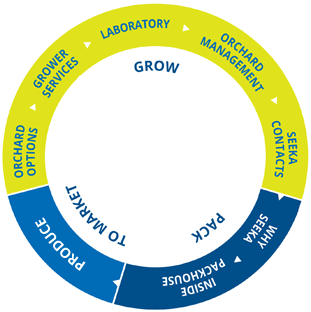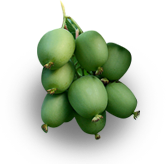 Seeka Key
Contacts
Kylie Burt
Jonathan Dixon
Simon Wells