Organic
Seeka's organic kiwifruit growers share a passion for the environment and sustainable production from the land. Seeka has a long history of supporting the organic category and has a focused team led by Organic Category Manager, Hans Dirkse.
WHY CHOOSE SEEKA
Expert service and technical support

Professional orchard management and leasing options

Accurate and innovative post harvest services.

Transparent, grower controlled pool fund management.

Hans Dirkse is a specialist in the organic field and is a strong organics advocate on various industry boards and committees.
"The complete grower solution"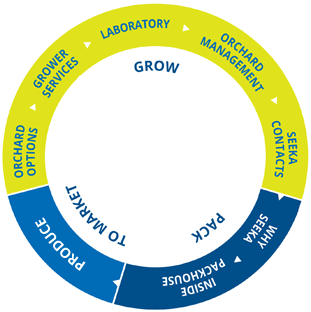 Seeka Key
Contacts
Hans Dirkse
Jonathan Dixon
Simon Wells