Orchard Management Options

Orchard leasing provides landowners with a great asset management strategy. Orchard leasing means we work on behalf of investors to get their orchards achieving maximum production while offering offering a regular cashflow and profit share after cost recovery. It also means owners can fully capitalise on their investment in the organic kiwifruit industry without becoming expert growers.
Management
Seeka offers professional orchard management services to organic kiwifruit growers for a simple management fee. Seeka has local experts in major kiwifruit growing areas with the experience and technical resources to drive production across all main product groups, including a specialist organic service.
"The complete grower solution"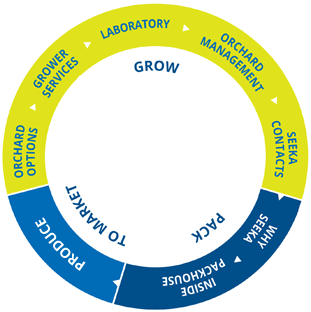 Seeka Key
Contacts
Hans Dirkse
Jonathan Dixon
Simon Wells